Our Sustainability Approach
From thoughtful packaging to steps to minimize our environmental impact - we put purpose behind all that we do.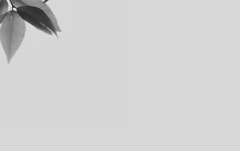 Responsible Sourcing, Transparency, and a Commitment to Doing Better
We believe in honesty and ethics, through words and actions, even when no one is watching.
We are committed to working with trusted partners who, like us, seek solutions to be better, comply with self-imposed high standards, and identify ways to improve efficiency to lessen our carbon footprint.
We chose our U.S.-based manufacturer in part because they use solar energy and pursued carbon neutral certification.
We selected our packaging because our suppliers raised the bar on the percentage of post-consumer recycled materials they used.
We pledged 1% for the planet to prevent greenwashing and provide accountability.
We partnered with SkinSAFE to empower our customers with access to information on personalized ingredient safety.
And we put thought into all aspects of our formulation, using organic and COSMOS Eco-Cert ingredients where possible.
Day+West is committed to doing better and finding solutions to support our customers, communities, and our planet to thrive.
An Object D'Art
We put great effort into making our products something you will want to keep—artistically crafting a reusable object d'art for a kinder and more beautiful world. 
Glass Bottles
Our glass jar and bottles are made in Italy with 90% recycled glass, 60% of which is post-consumer recycled glass, the caps and dropper are also made of non-virgin plastic materials, reducing the environmental impact. Please keep for refilling (either with our product or something else) and clean thoroughly before recycling.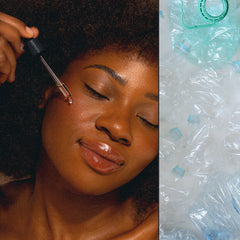 Caps & Applicators
All our caps and applicators are made with 70% recycled polypropylene plastic except for the dropper. Please retain the cap and applicator when recycling the glass bottles.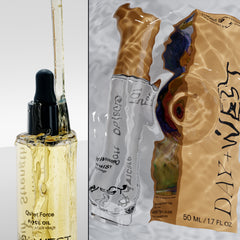 How To Recycle
We designed our packaging using the least amount of plastic possible and encourage you to repurpose our glass bottles as a decorative piece. Simply wash them and let your creativity take over. We have also partnered with Pact Collective to help you sustainably and easily recycle your empties. Learn more on how to participate.
Our Secret Weapon Kit
A captivating ritual made especially for sensitive skin—illuminate your softness and show the world your power.
Do keep in touch
Join our email list and receive 15% OFF your first order.