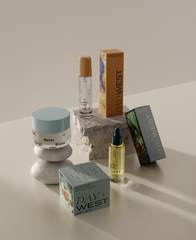 Skincare For Sensitive Souls
Surrender into your softness to truly find your strength—with high-performance, luxurious skincare essentials made for sensitive skin.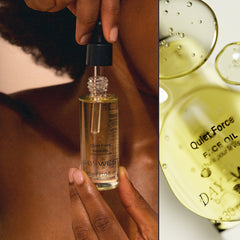 Soften Into Your Strength
We believe that on the other side of sensitivity, lies strength—and in order to achieve one, we must experience the other. We create gentle but effective formulations for the most sensitive of skins; a safe space to let down your armor and experience beauty wherever you go. 
Powerful Ingredients, Gentle Care
Formulated to both fortify and nourish sensitive skin.
Linoleic Acids

Strengthen the skin barrier and protect against environmental and light aggressors.

Strawberry & Blueberry

Boost collagen production, combat free radicals, and soften the appearance of fine lines and wrinkles.

Calendula & Prickly Pear

Calm the appearance of inflammation and soothe easily-irritated or reactive skin.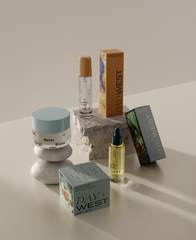 Your Secret Weapon Kit
A captivating ritual made especially for sensitive skin—because sensitivity is your greatest power. 

Strong Whisper®
- A refreshing mist to soothe, hydrate, and replenish skin. 

Gentle Armor®
- A luxurious face and neck cream to lock in moisture, firm, and plump.

Quiet Force®
- A delicate face oil to calm, brighten, and protect.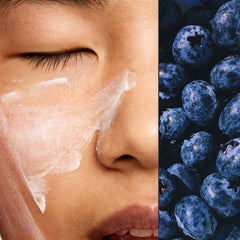 Phyto+ Resilience Blend™
Day+West products contain our Phyto+Resilience Blend™ of organic and botanical ingredients replete with antioxidants and rich with linoleic acid to combat free radicals, nourish, and soothe delicate skin.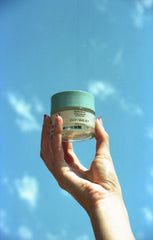 A Generous Spirit
We make sure all of our choices are done with a greater consideration for the collective good. Learn more about how we are making more thoughtful decisions based on positive impact for all. 
New Face Cream HG!

I was given a sample of the Quiet Force Face Oil and it's so luxurious but still light-weight. I have dry, sensitive skin and this may be my new HG oil. Amazing to log in Gentle Armor cream. Doesn't irritate, no fragrance, beautiful finish. I also use on cuticles, elbows, and hair.

Elizabeth D.

Silky Soft Skin and Planet Friendly

Gentle Armor Face + Neck Cream leaves my face feeling moisturized and silky soft. It's perfect for dry or sensitive skin as we age. And it's important to me that Day+West is planet friendly, from their ingredients to packaging.

Amy H.

Best Moisturizer I've Ever Used

The Gentle Armor face+neck cream is the best moisturizer I've ever used and I've tried many.  I use it at night and in the morning my skin feels so soft and nourished.

Irion D.
Do keep in touch
Join our email list and receive 15% OFF your first order.